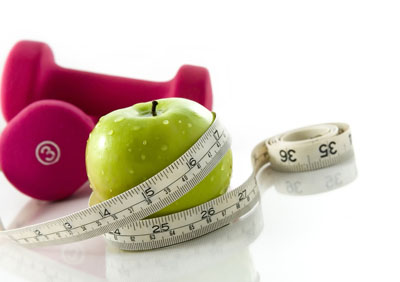 Fitness News
Step Into Mindful Meditation at Palencia - INTRO LEVEL AND ALL LEVELS
Mindful Meditation is the art of giving the mind a gentle focus and creating ease and awareness. Mindfulness is designed to quiet the mind and creating a greater sense of clarity and harmony within the body.
Benefits of Meditation:
Reduced Stress and Anxiety
Decrease Physical Pain
Increase Social Engagement
Improved Focus and Memory
Improved Sleep
As Spring is upon us it is a time to set goals of new ideas and listen to our dreams. Through the process of Mindful Meditation you will learn to quiet the mind and find vitality, calmness and ability to focus.
Join Nancy as she guides us through different varieties of Mindful Meditation that you can practice in home and in class to achieve a greater sense of wellness, thoughtfulness, happiness, joyfulness and greater clarity.
DATES: June 17th, 24th and July 1st and 8th
Time: 7:00 pm-8:000 pm
Cost: $15 a class or $55 for all four classes
Location: Amenity Center at 625 Palencia Club Dr
---
Cool Eating On Hot Days
Come and learn quick cooking techniques for cool and delicious meals on Hot Summer Days.
Cost $25-30 Tasting only
Join our Nutritionist Nancy Cohen RDN LDN of the Palencia Fitness Center as she demonstrates Healthy Cooking Strategies that are cool, appetizing and easy to prepare.
Join us on : Tuesday, June 18th, July 9th and July 23rd, 3:00 pm-4:30 pm. Or Wednesday evenings, June 19th, July 10th and 24th from 7:00 pm-8:30 pm
Cost is $25 per class
This Class will be held at the Amenity Center located at 625 Palencia Club Dr
---
Summer Eating on the Go- For The Teenager (Teens and Tweens)
Is your family busy with schedules of school, work, classes, athletic teams, lessons and then meals? How does a busy teen get Good Nutrition in and maintain today's high paced level of activities?
Join Registered Dietitian Nutritionist Nancy Cohen RDN LDN as she offers Tips and Guidelines for feeding you Busy Teenager on the go.
Nancy is a Registered Dietitian Nutrition Expert with over 35 years of professional experience offering Nutrition Counseling advice to Adults, Teens and Children. With humor, common sense, and Nutrition Knowledge- Nancy will highlight simple and doable methods of feeding your families with a combination of home cooked and eating out tips and techniques that may serve as solutions for you and your Teenager.
Topics including, Hydration, Fast Foods, Sports Drinks and Bars, Getting your Teen to cook and more.
All classes are held at the Amenity Center located at 625 Palencia Club Dr. Please email Nancy at feedingthebodyfeedingthesoul@gmail.com
Location: Amenity Center located 625 Palencia Club Dr
Time: 7:00 pm-8:30 pm
Cost: $15 per person. Cash or Checks written to Marshall Creek CDD
---
30 Minute Classes for the Summer!
Monday Nights at 6:45 pm-7:15 pm we will be Counting Cards and Calories, Casino Style. You will play cards, roll the dice, spin the bottle and earn chips all while burning calories. Get your workout in fast and fun. This class is high aerobic and medium impact.
Thursday Mornings from 9:45 am-10:15 am we will have Work it Circuit. Join Jen as she guides you from station to station to maximize your workout and time. Each station can be individualized to meet your needs.
---
Beginner Yoga
Beginner's Yoga on Monday nights is cancelled for the Summer. We plan on bringing the class back in September.
---
HIGH Fitness!
HIGH Fitness is an emerging leader in group fitness, inspiring people from all walks of life to a lifestyle of better health and overall wellness. HIGH transforms old school aerobics into a highly addictive new fitness experience that combines simple, modern fitness techniques (i.e. HIIT, plyometrics, etc.) with music you know and love. This results in a high energy, INTENSE and crazy fun workout that leaves participants feeling HIGH and wanting more.
Our formula alternates between cardio peaks and toning tracks that will take your heart rate to the sky and strength to the next level. Beyond the workout, the HIGH fitness culture embodies a lifestyle of empowering people to maximize their health and be the best version of themselves. This class is rated as a moderate to hard level of exercise.
This is a free class that will be held on Thursdays at 9:30 am at the Fitness Center.
---
TORCH CLASS!
Are you ready to get your sweat on? Melt of some serious calories with this intense cardio strength training interval combo class. Finish work and then come workout with us.
This is a FREE class that will be held on Wednesdays at 6:15 pm at the Fitness Center. This class is rated as a moderate to hard level of exercise.
A new ZUMBA class will be added to the schedule on Tuesday nights at 6:45 pm at the Amenity Center. This class is replacing Wednesday night's Pound class. This class is rated as a beginner to moderate level of exercise.
---
Nutrition!
New Course - Weigh No More- An Eight Week Weight Management Program just for you!
Palencia Fitness Center announces our 8 week Nutrition Based Program- Weigh No More- this program will assist you to shed unwanted pounds in the New Year.
Designed by our own local Nutritionist -Nancy Ann Cohen RDN LDN- this eight week program will offer you the following classes-
The Science of Weight Management
Healthy Eating for Weight Loss
The role of walking and fitness in weight management
Nutrition and Label Reading
Setting SMART Goals
Emotional Eating and Mind Control work and more
Nancy has been teaching Nutrition and Weight Management for over thirty years in the Medical, Corporate and Wellness Community. She comes to you with knowledge, know-how and guidance for you to kickstart your New Year with a plan that makes sense and is easy to follow. Dozens of local residents have taken classes with her and have experienced great success!
You will have weekly weigh ins, measurements, materials and group classes.
Cost for 8 weeks. $150
Won't you join us this January and find the Solution to managing your weight that will work for you?
Classes: Check back for different sessions throughout the year.
Contact Nancy at feedingthebodyfeedingthesoul@gmail.com or 904-687-0720
6 person minimum to run the class- invite your friends!
---
Introducing Reiki & Integrated Energy Therapy® Sessions
Nancy Cohen, Usui Reiki Master and IET® Master Teacher is bringing her healing gifts to the Palencia Community. She is offering one on one private energy sessions for our members only.
Through the gentle art of Reiki and IET® you can now book a one hour session just for you.
Cost for one hour session- $90
To book- contact Nancy at feedingthebodyfeedingthesoul@gmail.com or
904-687-0720
---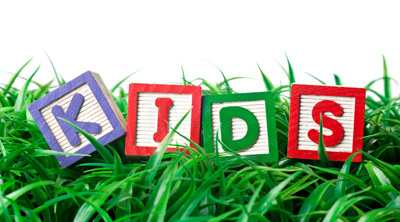 Child Watch and Children at the Fitness Center
Children under the age of 14 cannot be in the Fitness Area. You cannot have your child in the Aerobics Room or on the fitness floor. Children cannot be left in the lobby on the bench while their guardian is working out. Children between the ages of 6 months and 9 years may participate in the Child Watch service for a one and a half hour period. They must be signed in and out by the same parent.

The policy regarding children in the Fitness Area can be found in the Policy Handbook under Section B. General Provisions, item 2
---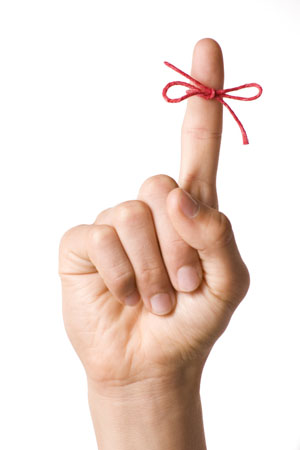 Amenities Cards
REMINDER: To use either the Marshall Creek Amenity Center or the Sweetwater Amenity Center you must have your amenities card with you each time you use a facility. If you do not have your card you will not be able to use either Amenity Center. You can get a replacement at the Property Management office located upstairs at 605 Palencia Club Dr. You can get the cards Tuesday through Friday between 9:00 am and 4:00 pm. Each card is $10.00.
You are welcome to keep your card (and a second if you'd like)at each Center so that you do not have to remember your card every time. If your child (a minor between the ages of 12 and 17) needs a card they can go to the office on Wednesday during early release. This is a policy of the Marshall Creek CDD.